Direct product selection:
Urban
Wooden Powerbank
General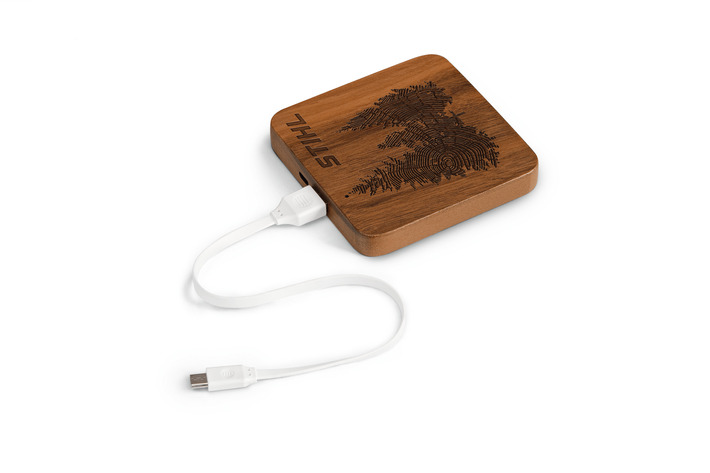 This powerbank, crafted from walnut wood with an aluminium back, can be used to effortlessly recharge smartphones, cameras, and other devices. The powerbank features a lithium-ion battery and USB connection, will fit into any trouser pocket and is the reliable energy source for when you're out and about.
Versions


Deviations from the product range and information provided here are possible, depending on the country. STIHL reserves the right to make changes to technical specifications and equipment.