Braces, black
Braces for buttoning: For comfortable work
General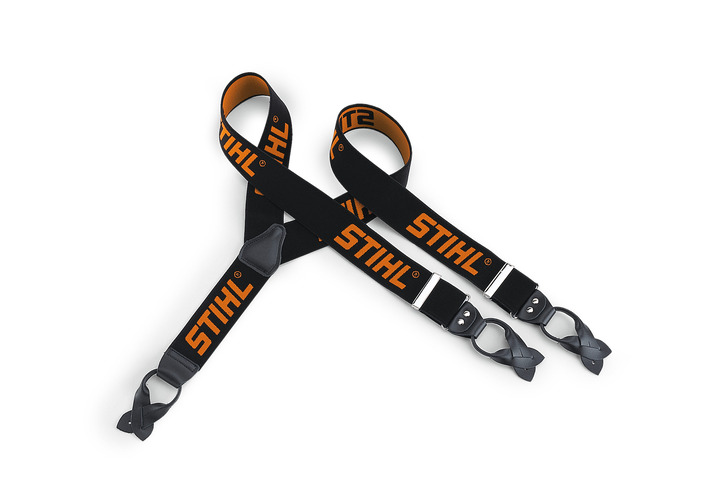 Braces for protective trousers, colour black/orange. For trousers with metal clips (length 130 cm) or buttons (length 110 cm).
Versions
Braces, Length 110 cm, with buttons

Braces, black, Length 130 cm, with metal clips


Deviations from the product range and information provided here are possible, depending on the country. STIHL reserves the right to make changes to technical specifications and equipment.