Direct product selection:
Nature
Pocket knife with wooden handle
General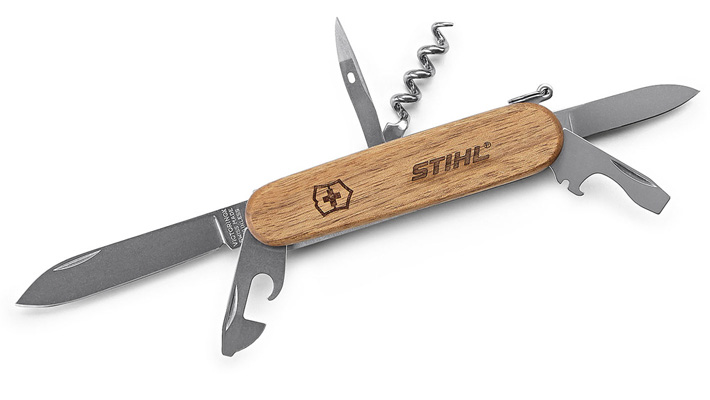 A practical all-rounder! The sophisticated multi-function knife from Victorinox features a handle made from walnut. It includes a screwdriver, bottle opener, corkscrew, cap lifter, wire stripper, piercing awl, boring awl, and sewing awl, as well as a small wood saw – everything you could need when you're on a trek!
Versions
Pocket knife with wooden handle


Deviations from the product range and information provided here are possible, depending on the country. STIHL reserves the right to make changes to technical specifications and equipment.