Gutter cleaning set
Gutter cleaning set: For blowing leaves and dirt out of gutters
General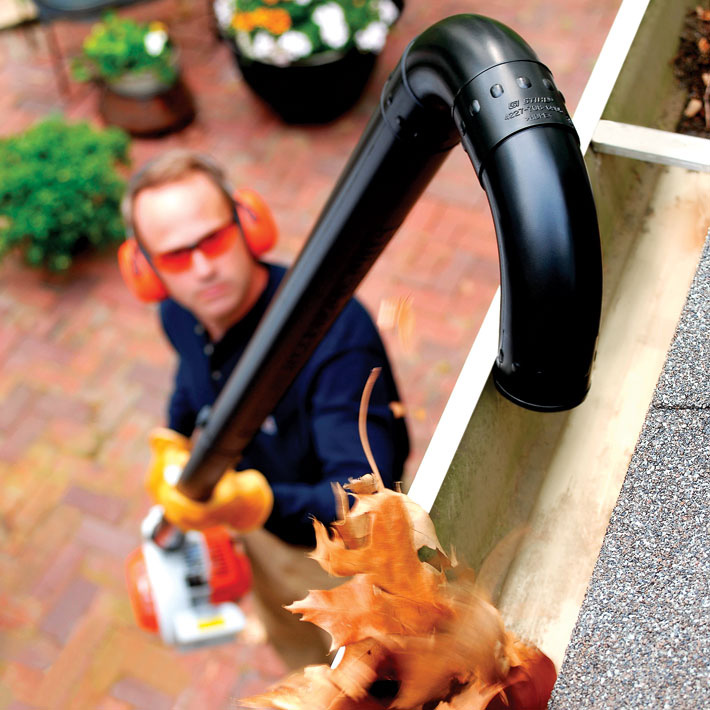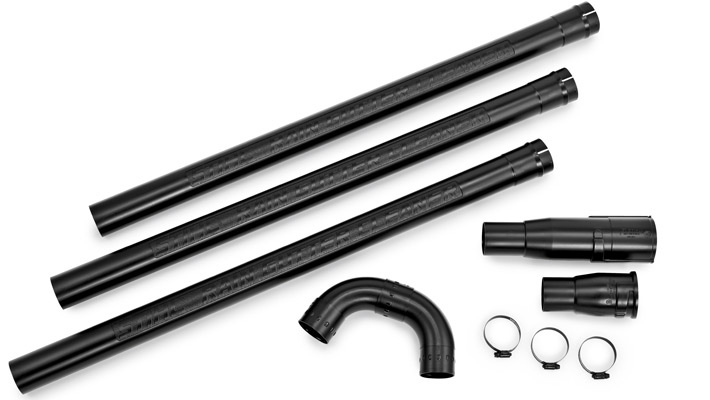 The STIHL gutter cleaning set effectively supports homeowners, caretakers and local authorities in gutter cleaning. The set consists of a three-part blower pipe approx. 3 m in length, a straight round nozzle, two short angled pipes and fastening clamps. You can simply put the parts of the set together, connect them to the blower pipe on your STIHL blower or STIHL vacuum shredder and secure them with the clamps. Then you are ready to easily blow out leaves and dirt from gutters while standing on the ground, even in hard-to-reach places, so that rainwater can flow away unhindered again.
The STIHL gutter cleaning set is suitable for the following petrol blowers and electric blowers:
STIHL BG 56
STIHL BG 66
STIHL BG 86
STIHL BGE 71
STIHL BGE 81
The STIHL gutter cleaning set is also compatible with the following petrol-driven vacuum shredders and electric vacuum shredders:
STIHL SH 56
STIHL SH 86
STIHL SHE 71
STIHL SHE 81
Versions


Deviations from the product range and information provided here are possible, depending on the country. STIHL reserves the right to make changes to technical specifications and equipment.